Introducing New Castle Steel, "A better way to build."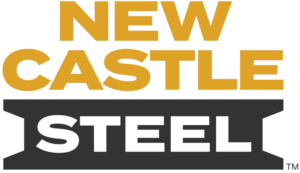 New Castle Building Group Is now manufacturing and distributing our own brand of steel deck framing, New Castle Steel(TM). After more than fifteen years of leading the construction industry in promoting the use of steel framing products, we are excited to offer a superior option to discerning contractors and consumers looking for longer-lasting decks and outdoor living spaces.
A Sturdy Investment
When planning a new deck, it's essential to invest in a substructure that can guarantee safety and stability through decades of outdoor conditions. New Castle Steel offers unparalleled performance characteristics that meet the demands of contractors and end-users looking for durable, safe, and sustainable steel deck systems. 
DURABLE
Triple-coated to stand the test of time without shifting, splitting, warping, rotting, or rusting. 

Precise engineering ensures surfaces remain flat. 

It is lightweight and easy to work with, but its unparalleled strength enables cantilevers and contemporary curved deck designs. 

This non-combustible material has a Class 1A fire rating and is rot- and termite-proof. 
SAFE
New Castle Steel is explicitly designed for the outdoors and code-listed for exterior use, supported by the CCRR-186 code compliance research report. 

All New Castle Steel products are engineered with every detail in mind, held to industry-leading standards, and protected by our 25-Year Limited Residential Warranty to prove it. 
SUSTAINABLE
New Castle Steel contains 25% recycled American-made steel and is 100% recyclable, contributing to LEED points for building projects.

Chemical-free, kinder to the earth than pressure-treated lumber.
New Castle Steel Products
Contractors and consumers can now buy the following New Castle Steel products, in bulk or by unit, directly from New Castle Building Group: 
Track 14 gauge: 1-1/4″ x8″ x12′, 16′, 20′

Beam 14 gauge: 2″ x8″ x12′, 16′, 20′

Joist 18 gauge: 1-5/8″ x8x12′, 16′, 20′

NEW Joist 14 gauge: 2″ x8″ x12′, 16′, 20′

Beam end cap

Adjustable midspan blocking

Adjustable beam blocking

Joist mount post blocking

NEW Framing screws #10 16×3/4″

Deck starter clip
CONTACT NEW CASTLE BUILDING GROUP!