Outdoor Living
Whether you want a small retreat where you can take a book and a cup of coffee for a peaceful hour or a large, covered deck where you can entertain a crowd of 20 or more people, New Castle Building Group can bring your vision into reality.
Outdoor living areas can consist of many different features based on your desired use of the space available. We will help create an outdoor space that is a natural extension of your home.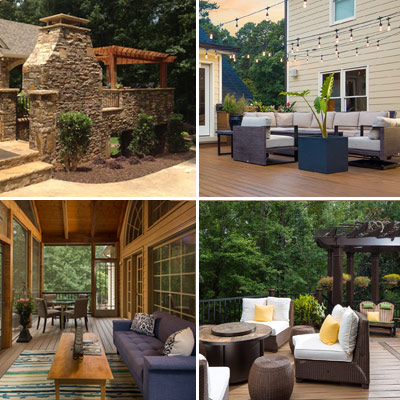 New Castle can help you with:
• Covered or open decks and porches
• Fireplaces and fire pits
• Outdoor kitchens
• Dining areas
• Pool houses
• Stone patios
• Masonry
• Pergolas, arbors and gazebos
• Screened decks and porches
• Under-deck dry systems with fans, recessed lights and speakers
Read more about outdoor living – CLICK HERE.
CONTACT NEW CASTLE BUILDING GROUP!