Your Outdoor Deck and Porch Destination
Adding a deck, porch, or patio—or replacing an old, worn existing one with a fresh, new, beautiful version—will boost your home's value and your enjoyment of the outdoors all year long. There are some things to consider when approaching a new deck or porch project for your home.
Do you want an intimate setting or a large space for entertainment? Are you considering an outdoor living space or kitchen at some point? Best to lay a good foundation now. Have you considered an open-air deck or closed-in porch? A screened-in patio can block out the elements, create a private space, and act as a living room outside.
What material do you want to use for construction?
We can build decks using wood, hardwood, or composite. Regardless of the materials you choose for the deck or porch, we highly recommend using steel framing to create a more sturdy and durable foundation.
Currently, 99% of the decks we construct are steel-framed composite decks using Trex® brand products. Trex is the leading brand of alternative decking, railing, and trim products designed to maximize your outdoor living experience.
Why are people choosing alternative materials to wood?
In the Southeast, wood substructures will split, warp and shift over time. This degradation leads to uneven surfaces in the deck boards and won't last for very long. You could find yourself rebuilding your outdoor space in as little as five years.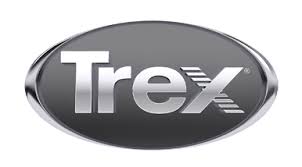 Using Trex® composites to replace traditional wood boards is a smart decision, especially here in Georgia. They are incredibly durable, mold-resistant, won't splinter or rot, and meant to last 30 years or more! They look great, require very little maintenance, and are available in a wide range of colors and design elements.
We also use Trex® Elevations dimensionally stable steel for framing. It stays in place, giving you consistently flat decking. It won't shift, split, warp, rot, or rust. This steel is triple coated (galvanized, prime coated, high-performance polyester) for long-lasting quality and performance. In fact, Elevations has a 25-year limited residential warranty!
New Castle Building Group owner, Jason Alloway, is a certified TrexPRO®.
He knows Trex products inside and out and is experienced in the fine points of installation. His insight can help you design and build decks and porches to suit your home and lifestyle.
Let us help you craft the deck or porch of your dreams using durable materials, creative know-how, and a team of professional craftsmen. We can also assist with:
Pergolas, arbors and gazebos
Under-deck dry systems with fans, recessed lights, and speakers
Fireplaces and fire pits
Stone patios
Masonry
Pool houses
If you're ready to get started, we can help!
Read more about Trex® solutions and Trex® ProPlatinum installers – CLICK HERE.
Read more about steel decking versus traditional wood decks – CLICK HERE. 
Read more about composite decking – CLICK HERE.
New Castle Building Group is fully insured and licensed in the State of Georgia.
GA License #RBCO004762
CONTACT NEW CASTLE BUILDING GROUP!